People

Q&A

Steeves Bujold on some of the challenges facing the legal profession.

BY Yves Faguy 28 Aug 2023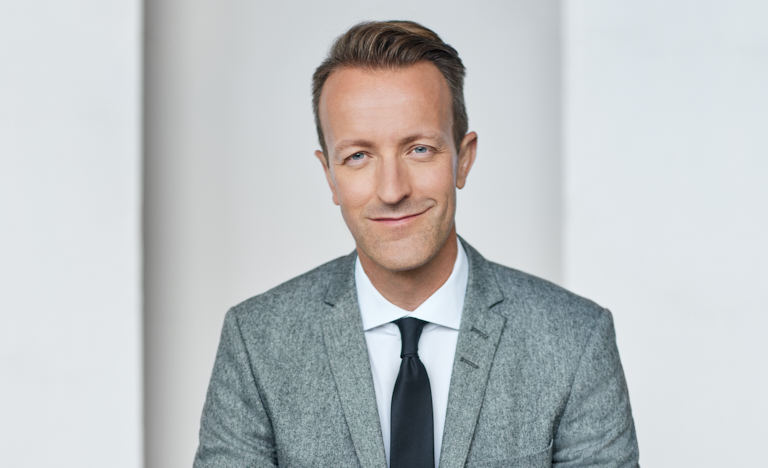 CBA National: What struck you the most in your year as president?
Steeves Bujold: What struck me was just how important, far-reaching and wide-ranging our work is. And just how big of an impact our association has all across Canada. We really are everywhere—from large cities to rural areas. To truly understand our reach, you have to travel around the country and meet our members, chat with them about their work, their passions and the projects that drive them. Folks are so proud to be a CBA member. It's thanks to our members that we can achieve our goals; they are so positive and committed despite all the challenges our society and legal system are facing. Their expertise is just as impressive.
N: What progress do you think you made on your priorities?
SB: In all humility, I have to say that my two priorities—defending judicial independence and 2SLGBTQ+ rights—are issues that existed long before my term began and will obviously continue to exist after my term ends. I make no claims to have resolved these issues once and for all, but I am proud of how far we've come. I systematically promoted the rights of sexual minorities, specifically the rights of trans and non-binary people, in Canada and abroad, including with the International Bar Association (IBA), where I am continuing my work as an officer of the Executive of the LGBTQI+ Law Committee. I wanted to reach out to the entire legal community, not just those already aware of these issues, and call on the community to promote the rights of members of the 2SLGBTQ+ community. My biggest legacy—and that for which I feel the greatest pride—is creating the Advisory Group on Inclusion and Access to Justice for Trans, Non-Binary and Gender Diverse People. I have high hopes for what they can do, and I am sure that the group will leave an indelible mark on the CBA, the legal community and Canadian society at large. The CBA can be a leader on this issue, just as it was in advancing women in legal professions 30 years ago.
N: And as for judicial independence?
SB: That's a topic I've often spoken on, and I have called for action all over Canada and around the world. The CBA organized a major summit in June in Ottawa and it was a real success—the room was packed as we listened to first-rate panelists have meaningful discussions on the matter. We discovered a greater overlap of interests between the courts and the media than we might have ever imagined before the conference. The courts need to share their work, needs and mission with the larger population, and to do so, they need the media. At the same time, the media needs better access to legal decisions and to more accessible language to better understand how the legal process works and the implication of decisions handed down. However, both parties are underfinanced, even though they serve vital roles in our democratic society. They are both going through major periods of crisis because they can't always meet expectations in terms of efficiency or they can't meet people's needs fast enough. We need to continue having this discussion—and at the very least, we've helped bring these issues to the surface.
N: What kind of role should the CBA play in all of this?
SB: The CBA has to act as the unifying body and forum for discussions about these issues, just as it should for associations working toward more focused or regional objectives that share our common interests. A national association like ours is more essential now than ever before. We are still the only association that can speak on behalf of all Canadian legal professionals while also constantly interacting with other stakeholders to reach a consensus and help those who don't have our resources, contacts and expertise. I see the Association as playing a central role in all these moving parts to ensure our justice systems works as it should in the future.
N: How is the legal profession doing now, post-pandemic?
SB: I am, at my core, an optimist, so I'd say it's doing well. On the plus side, there's so much work to go around. In fact, there aren't enough lawyers to get it all done. On the other hand, working conditions are often not great. Some of our major challenges are due to underfunding of the justice system, like with legal aid, and cases are often too complex for the judicial system to handle with its available resources. During my term, we published the results of a national study on mental health amongst lawyers in Canada that paints a worrying picture of our collective mental health and identifies challenges related to practicing law. Fortunately, we've pinpointed ways to resolve these issues. The profession is doing well, but we can't afford to ignore these issues, especially lawyers' mental health. We also need to pay attention to lawyers who are just starting out and what their working conditions are if we want to attract and retain the top talents of every generation and preserve our vibrant profession.
N: This year, there was a lot of focus on the role of artificial intelligence in the legal profession. Is the legal world ready to tackle the challenges AI brings with it?
SB: We can't stop progress. The legal profession has successfully weathered many a technological revolution. Artificial intelligence is just another chapter in that story, though we don't actually know just how revolutionary it will be. We must adapt to new technologies and learn how we can safely use them on behalf of our clients and in our practices, while staying on top of tech advancements. AI will not replace lawyers, but lawyers who don't keep up with new technologies will be replaced by lawyers who do. There are still so many unmet legal needs, so tools and systems that improve efficiency and bridge the gap are welcome additions. Now, it's just a question of knowing how to use it. We have to approach it in a careful, organized and professional manner, with proper regulation and data protection. We are also going to need to make sure that we understand what we're using—that's the real challenge with AI. It is going to take serious investments and careful implementation, but I'm sure that we can do it.
This interview was edited and condensed for publication.

Yves Faguy is the Editor-in-chief of CBA National Magazine.
link