Many families are left 'shattered' by family law disputes, but a new national program may help
For many people, grappling with the family law system in the wake of a relationship breakdown will be one of life's greatest challenges.
For some, walking away from the process with few or no assets is a very real possibility.
Chief Justice of the Federal Circuit and Family Court Will Alstergren said watching women facing domestic violence and other vulnerable people ending up "shattered" by the court process and struggling to rebuild their lives was alarming.
"Costs in family law litigation are often so disproportionate to what they're fighting over," he said.
"It's not unusual for people to spend 20, 30 or 40 per cent of their worldly assets on fees — and they haven't even gone to trial."
The chief justice said women trying to escape situations of family violence were often exposed during disputes over property.
"So many women don't leave abusive relationships where they've got no money or they've got nowhere to live," he said.
"They have to stay in that terrible situation for longer than they should.
"Or secondly, they do leave [and] might leave behind a property law claim simply because they're too scared to face the perpetrators."
With a view to helping address such cases, a pilot program launched in 2020 employs tactics to expedite court cases for people who are at risk of domestic violence, who have net assets under $550,000 or are otherwise vulnerable.
The pilot has been running through the Family Law Courts in Melbourne, Adelaide, Brisbane and Parramatta, and from today, will be available to anyone in Australia.
Chief Justice Alstergren said he was hopeful the promising results in the trial would be replicated nationally.
"There's far too much harm. There's far too much expense in the Australian family law system and Australian families deserve better," he said.
Domestic violence victims sometimes feel safer walking away
Pinpointing the number of women who bow out of family law disputes over property and other assets is difficult, but Women's Legal Service Victoria chief executive Claudia Fatone estimates the figure is in the thousands.
She said in some situations where domestic violence is involved, victims decide that is the safest option for them.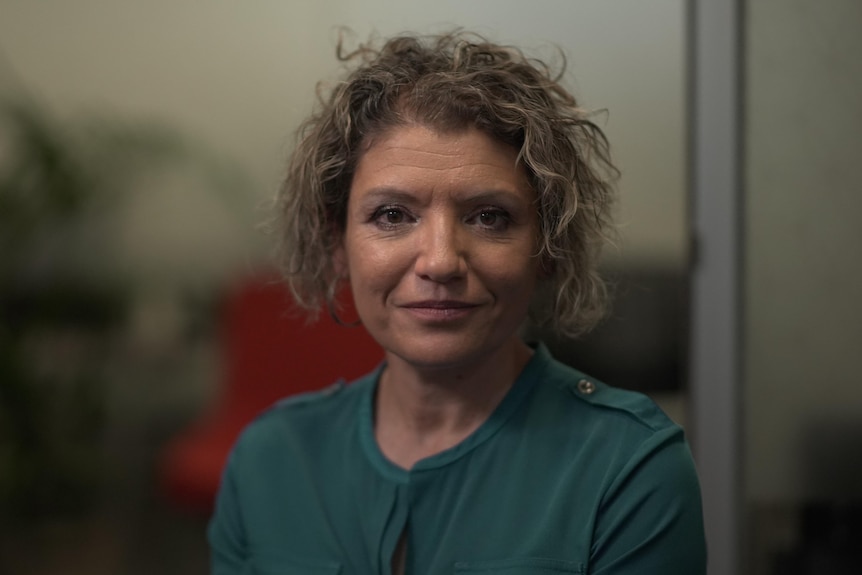 "Sometimes we find that [with] women who are experiencing family violence, the perpetrator of that violence will not engage in the process or will use the process to continue their control or abuse over their former partner," she said.
"Things like they might refuse to give the right documents, they might make the process lengthier than what it needs to be, and that adds to the cost."
She said some women who undertook legal processes sometimes ended up with far less than they started out with, putting them in "really insecure financial situations" and in some instances, even owing money.
Ms Fatone said measures such as the Family Law Court program could help make leaving a marriage or long-term relationship less daunting for women.
"If you think about the things we take for granted — knowing where your next pay cheque is coming from, having a safe home and safe roof over your head, knowing your children are enrolled in school or childcare," she said.
"These are the things that women, often when they're leaving a violent, unsafe relationship, these things disappear, and so it means they're starting from scratch."
The program has been designed to help simplify the court process for vulnerable parties, both by resolving issues as quickly as possible and by minimising risks and legal assets to best preserve' assets.
One of the ways that is done is for a court registrar to provide personalised case management.
Senior judicial registrar Anne-Marie Rice, who has been helping families under the trial, said having the assistance of a registrar can be empowering for victims of domestic violence.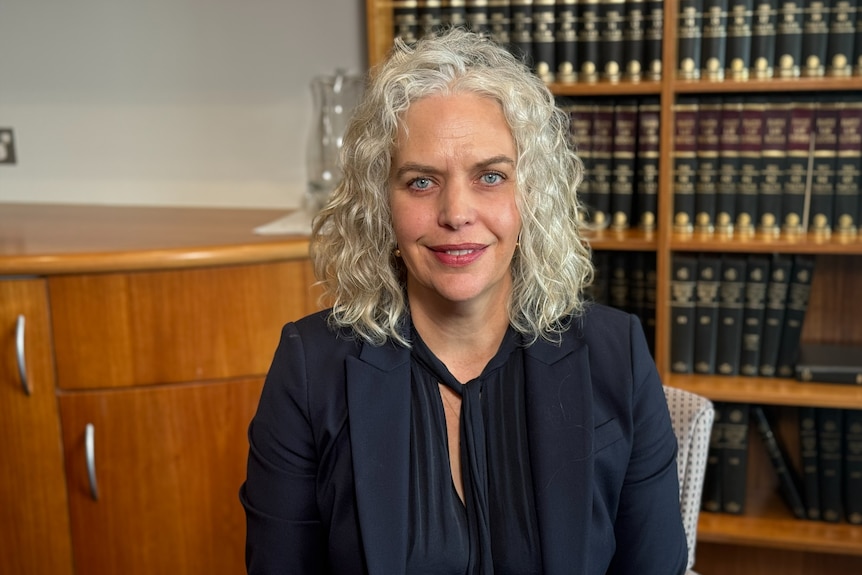 She said it could shift the dynamic that exists with their former partner and help them access information about financial circumstances.
"It takes the disproportionate imbalance out of the relationship between the parties, and allows both parties to really have a say in how they might get to closure," Ms Rice said.
"For victims, particularly of coercive and controlling violence, that's a really powerful shift in the dynamic allows them to have a say in what might be the outcome."
Chief Justice Alstergren said the program could go some way to reducing further effects on people "already deeply traumatised" when they enter the family law system.
"It may be the first time they've ever come to court," he said.
"They're already highly emotional and then put on top of that, if they've suffered from family or domestic violence, it's a terrible situation for them.
"We don't want to re-traumatise them or make it even worse. We have to do everything we can to reduce that trauma.
"And really, safely determining disputes quicker and more inexpensively goes a long way to that, and so it should."
link